Wethersfield Ski Club Tow
Rocky Hill, CT
1948-?

Thanks to D. Raymes, we now know of this area that operated in Rocky Hill. Here are the details:

"While hiking at the new Quarry Park in Rocky Hill, CT, I came across a

trail guide which listed a ski slope run by the Wethersfield Ski Club. The ski tow was run by a 1936 Buick.

According to the guide: 'This ski club held its organizational meeting December 1, 1948 and chose this slope for its skiing that winter. Sixty members attended. The

property was leased for one year at no charge. "Rocky Hill residents, both children and adults, were invited to join the

club, which would provide an instructor. Membership dues were 2.50 for

adults, $1.00 for children, and $3.50 for families."



"On Sunday, December 5th, from 1-3 p.m., members held a slope cleaning

party."

The slope was an open field at that time - now it is grown over with trees.

The remains of the buick are still there.' Quarry park overlooks the CT

river off main street."

Derrick Watson: From a buddy of mine who's dad, Lee Putnam, was a member;

The club/hill appears to have been founded by a US Army veteran from the 10th Mountain Division, Brooks Allen, who returned to the area after the war and was one of the few, if not only, skier locally.

Sounds like Mr. Allen got some of his buddies involved, including Ed Higgins, who may have been able to get the Buick that provided the tow's power as Mr. Higgins worked for a Hartford area Buick dealership.

It appears that the club operated the tow for 3 to 4 years before closing it down for reasons unknown. While in operation, it appears that Mr. Higgins was the operator of the tow, and the hill also featured night skiing, with the slope lit up with oil or gas lanterns!

Hope this info helps and keep up the good work!

Brian Wilcock: The quarry is within walking distance to my house. I had seen the old car before so I thought I would go take some pictures for the site. I had never heard of it being used as a rope tow before I saw your site, so I don't know anything about the actual operation.

The slope starts on top of a long ridge that runs perpendicular to Old Main Street in Rocky Hill. About 200 feet behind the Buick, there is a sharp drop off into someone's backyard. There is a trail that goes right by the Buick so local kids have been tagging the car and helping mother nature slowly destroy it for years. At the bottom, it flattens out a little and then drops sharply into a railroad grade that is still slightly active. The slope has a total vertical gain of around 150 feet and drops at a very consistent pitch of around 20 percent. If it weren't for the train tracks, this would have made an excellent beginner hill. Also, when cleared, the hill would have offered stunning views east into the Connecticut River valley towards Glastonbury, Manchester and Hartford. I don't think that the area gets much natural snowfall so I can't imagine that it was open very much but it still would have been a really cool place to introduce people to the sport.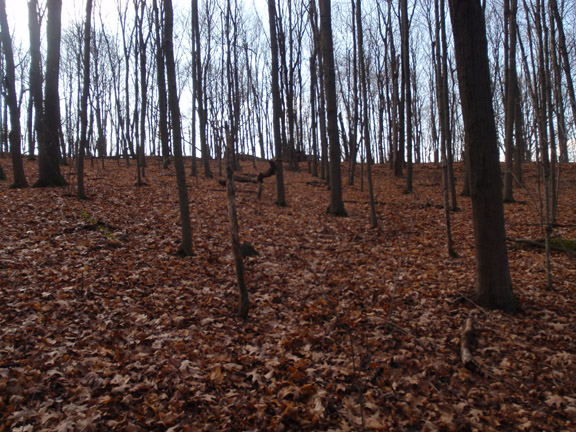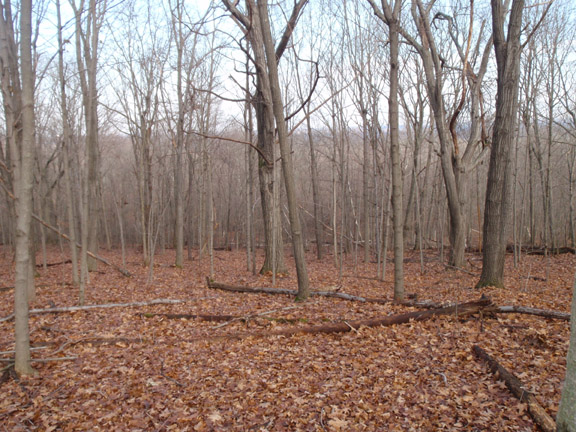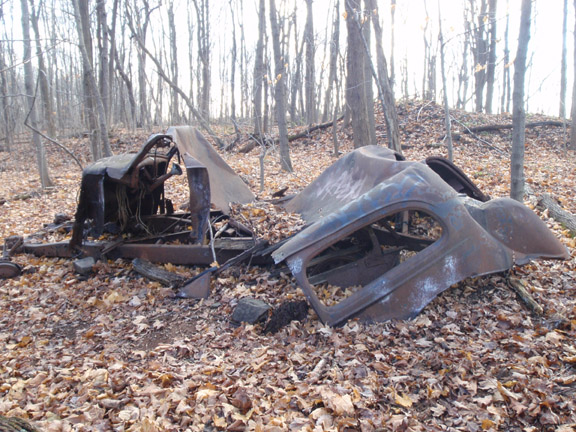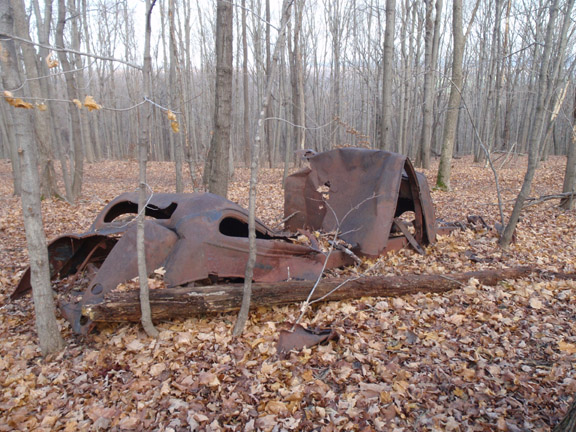 Does anybody else have any more information? If so, let us know!
Last updated: December 19, 2008
Head back to Lost CT Ski Areas