Eagle Mountain
Homestead
Fox Hollow
Pattersonville, NY
?-c1988
Eagle Mountain was a small, but broad ski area that operated in Pattersonville, NY. It had two T-bars, and a 400' rope tow. It closed around 1988.
We plan on having a larger update, but in the meantime, enjoy this brochure from 1987-1988, provided by Jim Teresco. Click on each image for the larger version.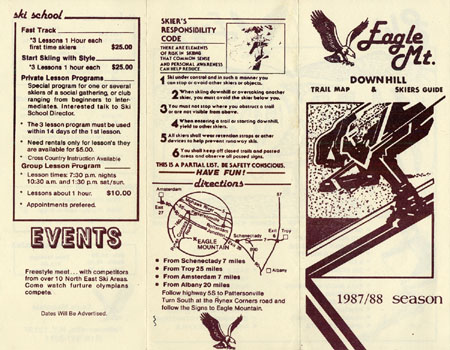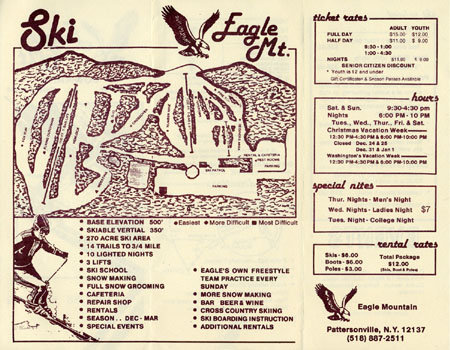 If you have more information on this area just let us know.
Last updated: March 5, 2007
Head back to Lost New York Ski Areas