Mt. Greylock

Adams, MA

1970's

This ski area is a first for NELSAP! Thanks to Blair Mahar, we have now learned of this area located in the NW part of Massachusetts. This is not the famous Thunderbolt Trail, or the ski area planned in the 1950's, this is the ski area planned and partially built in the 1970's. The double chair was partially built as was the base buildings. Some trails were also cut. What makes this area unique as it appears to be a lost ski area, but it never actually went into operation. I'm sure you will find the pictures of this area rather interesting.

If you would like to learn more about the Thunderbolt Trail, including information on Purple Mountain Majesty, a film soon to be released about it, check out this website.

If anybody else remembers reading about this one, please let me know.

To help orient you to the placement of this area, here's a map of Greylock from Blair:
The unfinished ski area is at the bottom center. You can see the placement of this relative to the famous Thunderbolt Trail.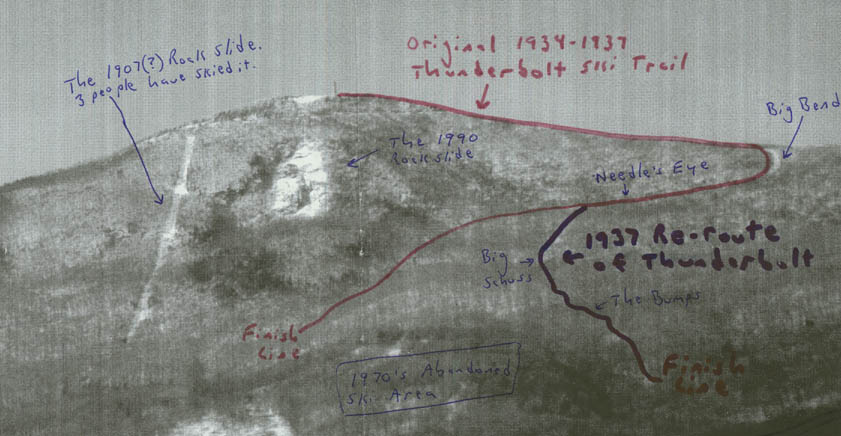 Here are several pictures taken by Blair this past winter of 1999: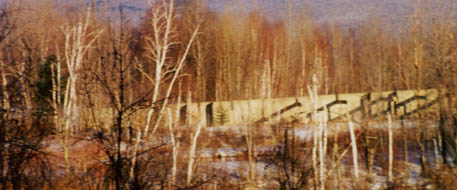 This was to be the base lodge.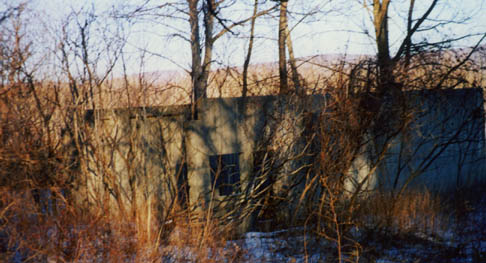 This was to be the double chairlift base building.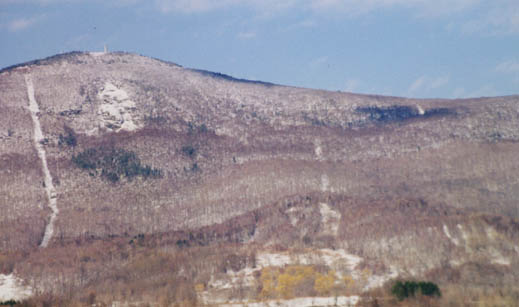 A view from the distance of Greylock. The unfinished ski area is on the far right. The area in the middle is the runout of the Thunderbolt Trail.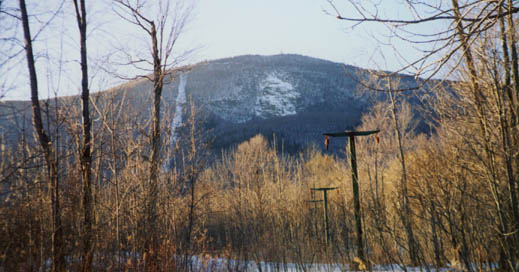 Looking up the lift line towards Mt. Greylock. Notice the towers, they have the wheels on but no cable or chairs.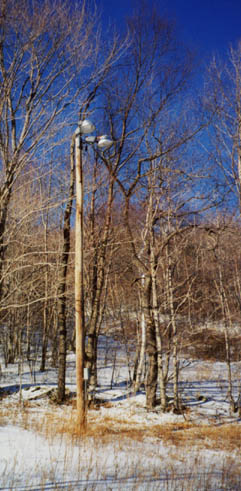 One of the lights that was to be used for night skiing.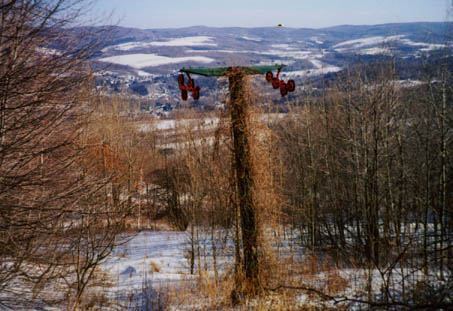 Looking down the lift line, showing the double chair tower covered in vines.

More on the unfinished towers. Notice how they didn't finish the wheels on the second tower. Must have really run out of money in a hurry!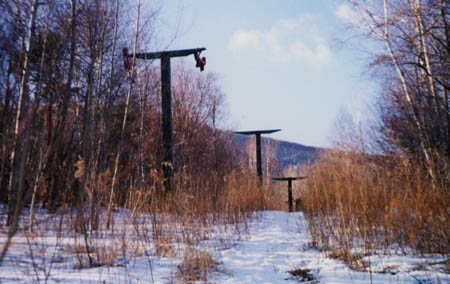 More towers. This is looking up towards the terminus of the lift.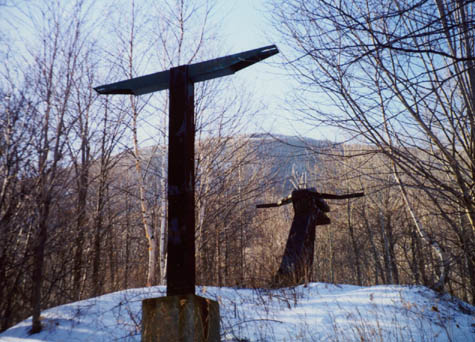 What should have been the unloading station of the double.
Head back to Lost Massachusetts Ski Areas