Punkatasset Hill
Concord, MA
1930's
Punkatasset Hill was a very interesting area. Who would have thought that Concord, MA was the site of a former ski area? There were never any lifts, but skiers would hike up this slope and ski down. A major jump was located to the left of the picture above. Apparently, jumping contests were held during the 1930's.
Here's some more info from Jed Diehl:
"Punkatasset Hill in Concord, MA (on conservation land off Monument St.) has a ski slope that is still cleared. It is short and steep, and I believe is still occasionally skied. I don't think it ever had a lift. I have a friend how says she has a home movie "of the Norwegian National Team skiing on Punkataset Hill in ~1927."
The actual ski slope has remained in fairly decent shape considering it is 60 years old. The hill is much steeper than is shown in either of these pictures.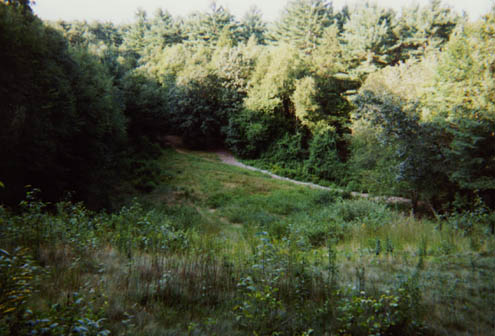 Looking down from the top of Punkatasset.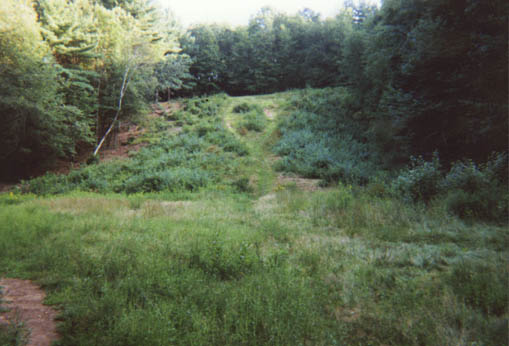 And the view from the bottom.
Head back to Lost Massachusetts Ski Areas