Lyndon Outing Club
Lyndonville, Vermont
Mid 1930's - Today
If you're ever in the Northeast Kingdom of Vermont, be sure to stop by Lyndon Outing Club (LOC) to take a few turns! Located on Shonya Hill, just east of Lyndonville village, this small area boasts some great skiing for such a small area. LOC is run strictly by volunteers-from running the lifts, managing concessions, and grooming, you'll find a community member giving (and enjoying!) there time at LOC.
The Outing Club offers 433 vertical feet of mostly upper beginner and intermediate terrain. It is served by a t-bar (which incidentally came from Stowe!), and 2 rope tows. Night skiing is also available.
Here is a trail map - notice the narrow trails on the right, and the wider slope in the middle.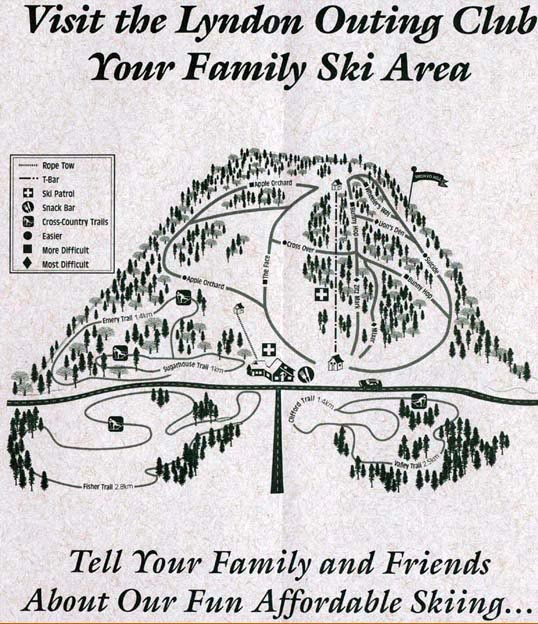 | | |
| --- | --- |
| Here is a picture of Lyndon Outing Club taken by Betsy McDonough in January of 2001. An abandoned rope tow is to the left of the t-bar lift. | |
Head back to Lost VT Ski Areas